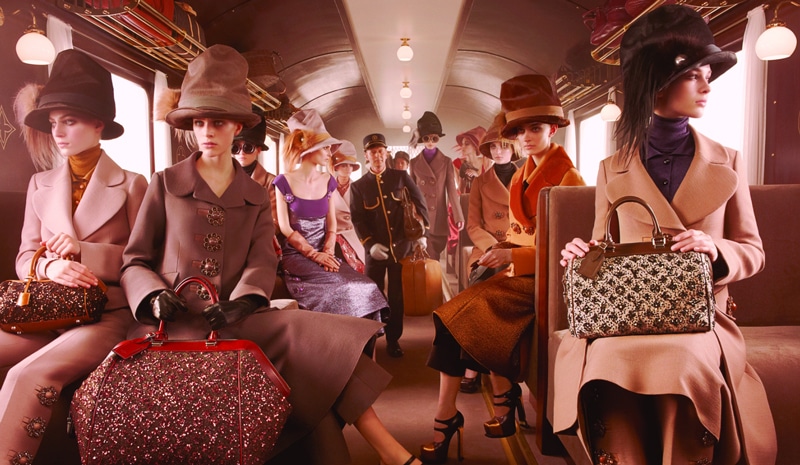 I think that Louis Vuitton has hit the nail on the head with their latest advertising campaign. Perfectly put together women holding statement bags in an old fashioned train carriage.
The colour scheme manages to show autumnal hues without being depressing and the women look strong and purposeful (although they are wearing hats that are all kinds of stupid). However where this advert really succeeds is in the reality of the London tube. Girls on the tube spend 70% of their time looking at the handbags of other girls (the other 30% is spent trying to avoid the armpit of the person standing next to them).
I don't think this is just from a materialistic standpoint, its because we are all inherintly nosey. Its the same reason that people go to open homes when they are not actually buying. We look at handbags because we want to know what is inside of them, as if knowing the contents of someone's handbag will tell us a little about our fellow commuter. Because, you know, actually talking to them would be completely unacceptable.
Also, as a member of the London Transport Museum, I can officially say, trains are cool.
I don't think I will ever be able to buy one of these bags, but I sure do appreciate their advertising.