Hospital = Magical Forest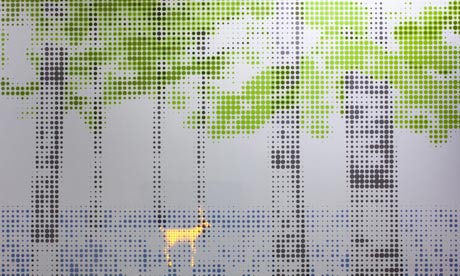 Great Ormond Street children's hospital has a new art installation. One corridor has been fitted with a magical forest that responds to movement in the corridor. As children move down what was previously a big scary white corridor, they see glimpses of animals running through the trees.
I like that the animals are kept as patronus type shadows (I'm sure the technology forced this in some way) because it makes it all the more whimsical. And anything that makes hospital more friendly for kids is a good thing.
[youtube http://www.youtube.com/watch?v=8j2RegeSwYM?feature=player_embedded&w=640&h=360]